We make it easy to manage your account containing all your personal information and account preferences. Once you've logged in, you'll see the account menu in the top right corner. Select Account Information to manage all aspects of your account: Your personal and professional information, shipping and payment information, and your preferences for display currency and communication. You can also connect your social accounts to your 1stdibs account.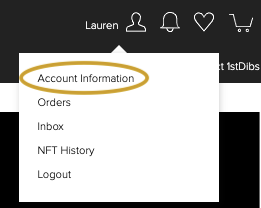 This is also where you can enter your name and preferred shipping address to make checking out even easier. To update your address for future purchases, simply return to the Account Information page and go to Shipping Information. Click Edit to update your auto-filled shipping address.

Add your preferred payment and billing address, as well.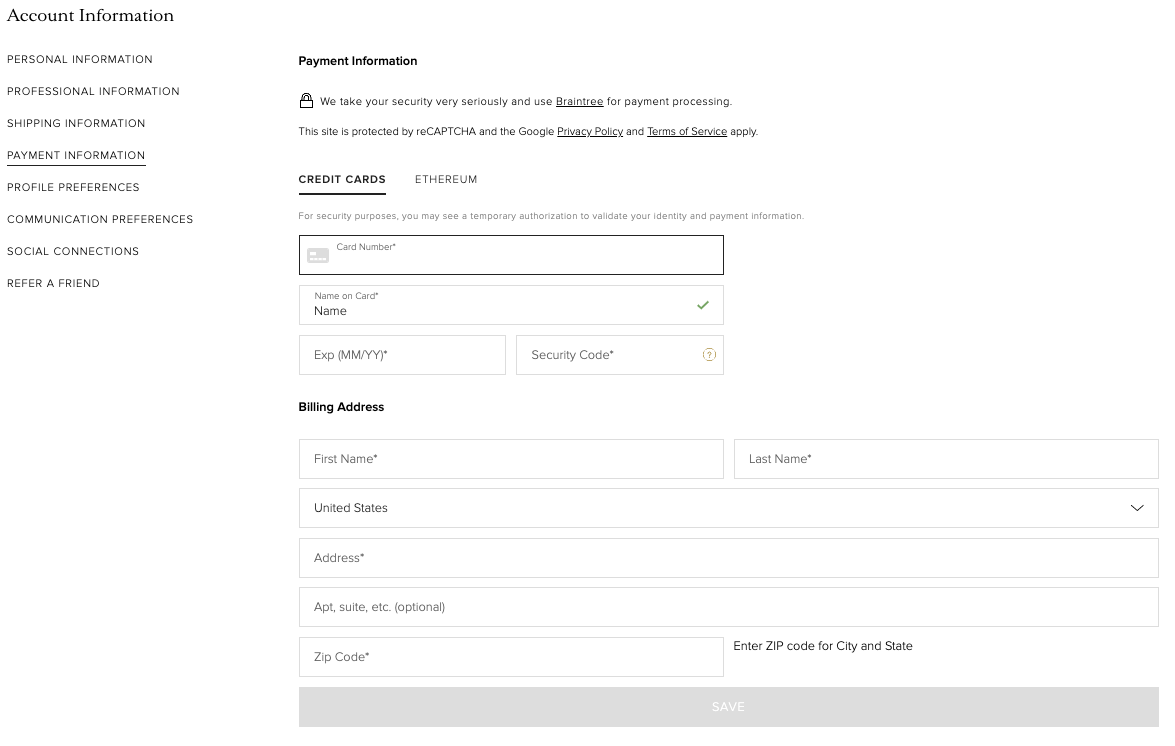 Profile Preferences allows you to select how prices and measurement units are displayed onsite so you'll be ​able to view what you're most familiar with. Once you've gone through and entered your account information and preferences, you'll have fully personalized your account.