We empower shoppers to communicate directly with sellers to get item details, ask for additional photos and to request or negotiate a price. When negotiating, the seller may choose to send you an exclusive private offer which is only valid for seven days. The item can still be purchased by others while your private offer is pending, so act quickly.
Accepting a Private Offer

You'll receive an email when a seller sends you a private offer -- from there you can click to accept the offer.
You can also accept private offers in your 1stDibs Inbox
Once you accept the offer you'll be taken to checkout to complete your purchase at the offered price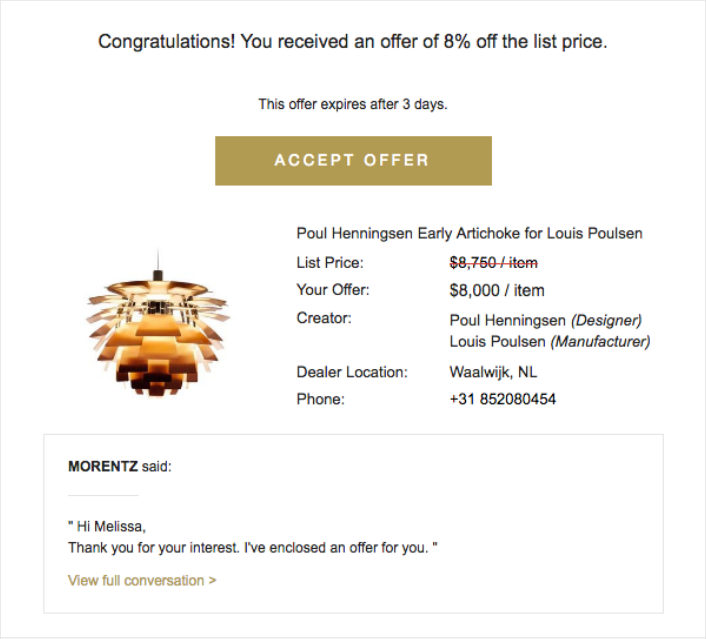 If shipping costs have not yet been determined, you can request a quote from the seller, which you should receive within 24 to 48 hours. If you accept it or if the seller provides free shipping, you'll automatically be charged and the item will be shipped. If you reject the quote, your order will be canceled and you will not be charged.