When goods are not shipped domestically (within your country) or within a single customs union, such as the European Union, you are responsible for any inbound duties and taxes which your local customs authority deems appropriate.
These fees are in addition to the price and shipping cost. Applicable duties and taxes are calculated at the border and based on the nature of the item, final price of the item, and the destination country.
Customs and duties could be included in your purchase at checkout, or could be owed when the item is being imported into the destination country. During the checkout process, in the shipping method - these options are specified.
Import duties and taxes paid at checkout:
When checkout shows that import duties are included, 1stDibs is handling customs declaration and processing. You will not be contacted to cover duties and taxes charged when your item reaches the customs border.
Shipping Quote Display at Checkout: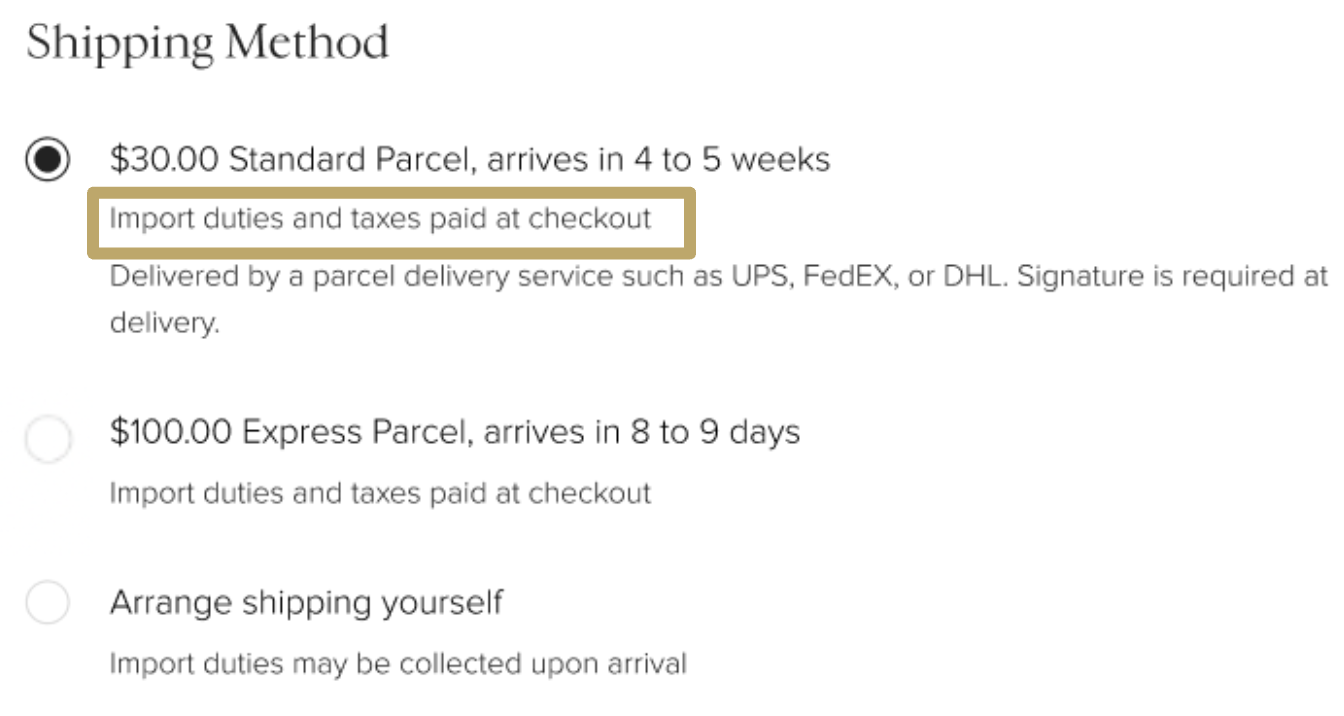 Import duties collected upon arrival:
When import duties are not displayed at checkout, you may have to pay import duties upon receipt of your order or at a later date, depending on your customs authority.
Shipping Quote Display at Checkout: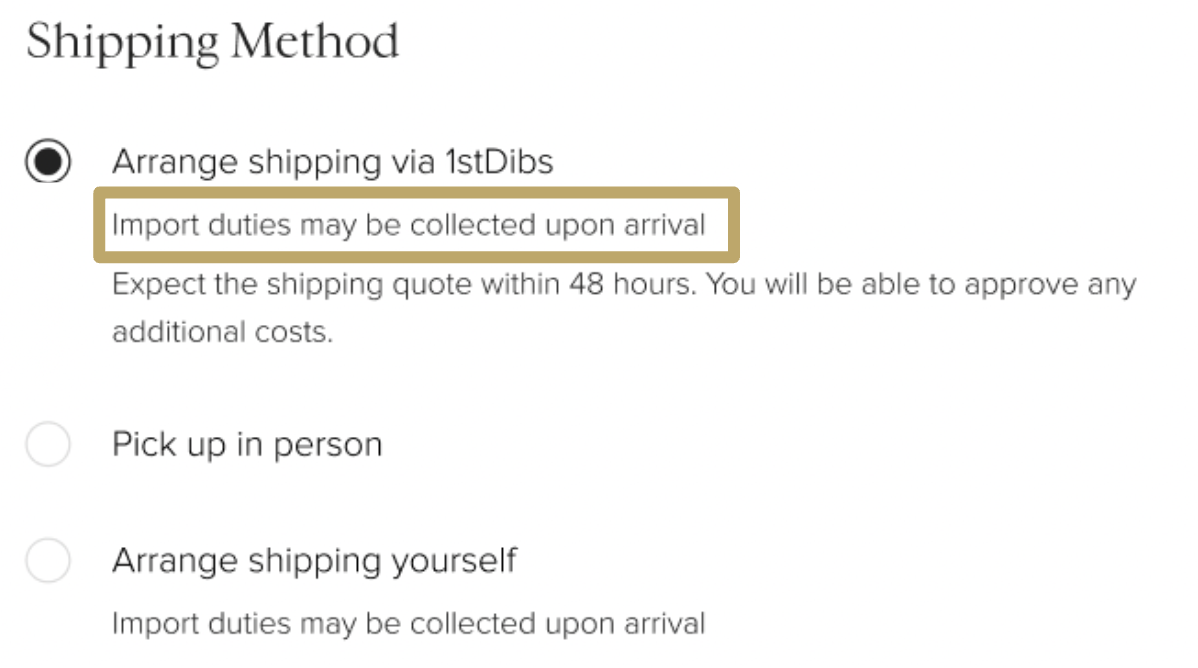 To clear customs, you will also be required to provide personal information such as your SSN, EIN, IRN, TIN, or EORI. The shipping carrier will contact you about the required information, declaration, and owed fees which must be paid before delivery of your purchase is scheduled.
Please note that shipping delays due to customs processing are not uncommon. Delays at customs are outside of 1stDibs' control and may extend the delivery date beyond the initial maximum delivery date provided. Delays at customs are not eligible for shipping refunds as they remain outside of 1stDibs' control.

For U.S. import questions please refer to the Customs & Border Protection website.

For EU import questions please refer to the European Commission website.

For UK import questions please refer to the UK Government website.