You can easily see an outline of the details and cost of an item before making a purchase by creating an invoice or requesting one from the seller. A pro forma invoice offers you a way to keep track of your transactions and for interior designers, it can act as a formal quote to present to clients.

You can create a pro forma invoice from any item detail page by clicking "View Invoice" under the "Details" section.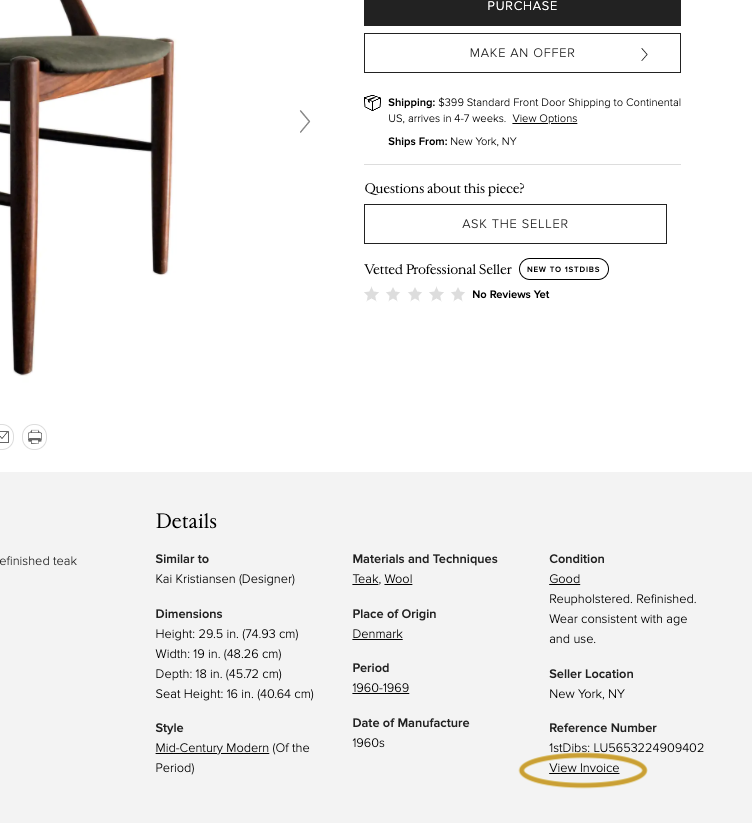 You can also create an invoice in the 1stDibs inbox, within the seller message.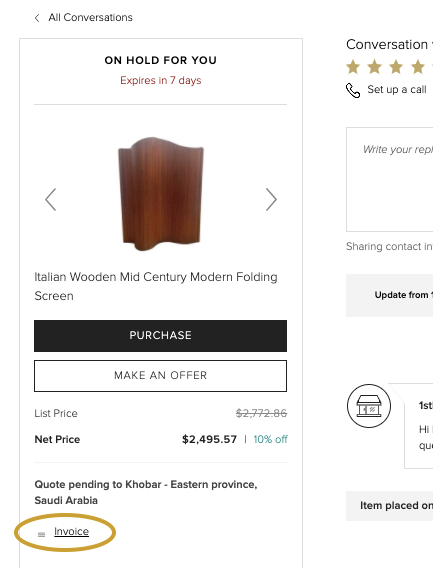 Invoices may be customized by clicking the pen icons located throughout the document. Customizations include:
Adding the shipping and billing address
Selecting a shipping method
Requesting a custom shipping quote
Adding payment method and instructions
For added convenience, 1stDibs Trade 1st members can also add a sidemark and project tag to the invoice.
You can also choose to print the invoice or click "purchase" to complete your order. Please note, invoices can be viewed and edited prior to order confirmation. Once a purchase is confirmed, you can view the receipt by signing into your 1stDibs account and clicking Orders under the account menu in the top right of the screen.