1stDibs accepts wire payments for orders over $5,000 USD.

If the item cost is over $5,000, the wire payment option will appear during checkout.

A wire invoice will be presented after completing the check-out process and it will have all the necessary bank details in order to complete payment.
The steps are as follows:
During checkout, In the Payment Method section, you will see an option for Bank Account, and you can then select Wire Transfer.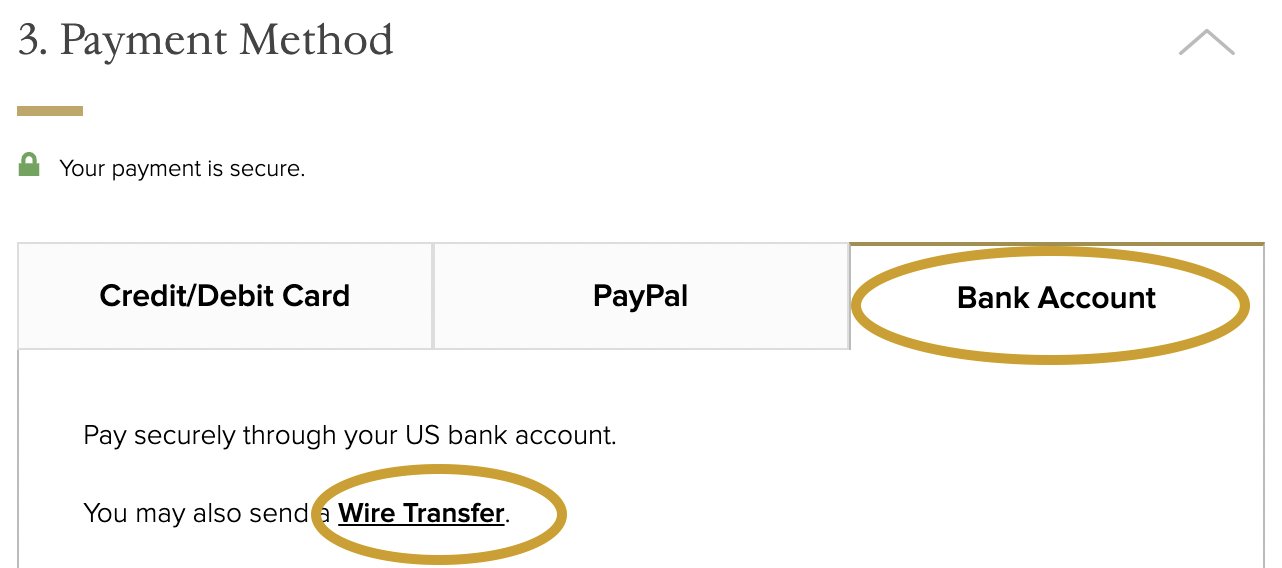 You will then receive payment instructions and be prompted to input your billing address which will appear on the invoice.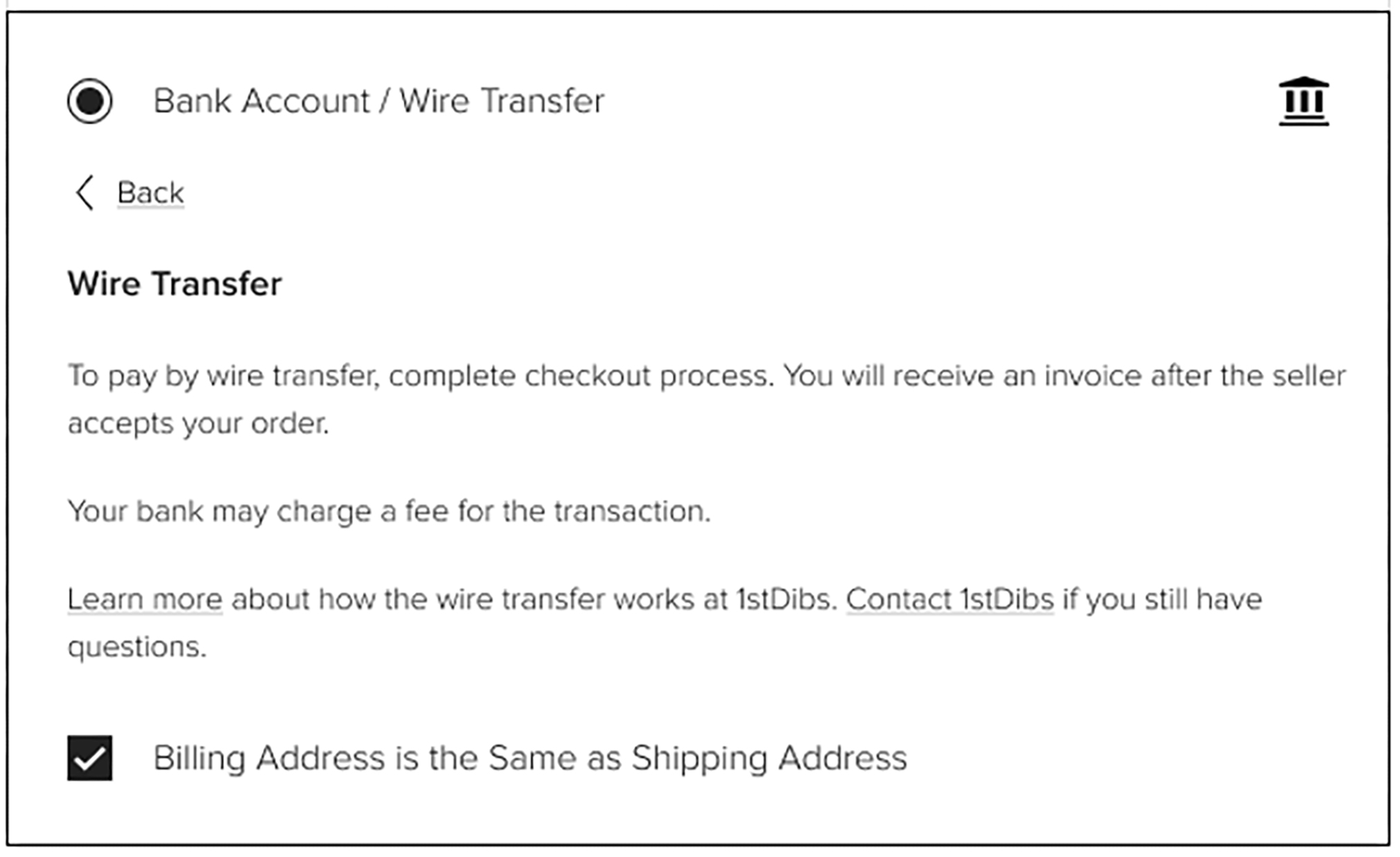 You will then receive an order processing notice
Once the seller accepts your offer, you will be notified and an invoice made available. Wire payment instructions can be accessed from this page. Once you have paid the invoice by wire, select the "MARK AS PAID BY WIRE" button.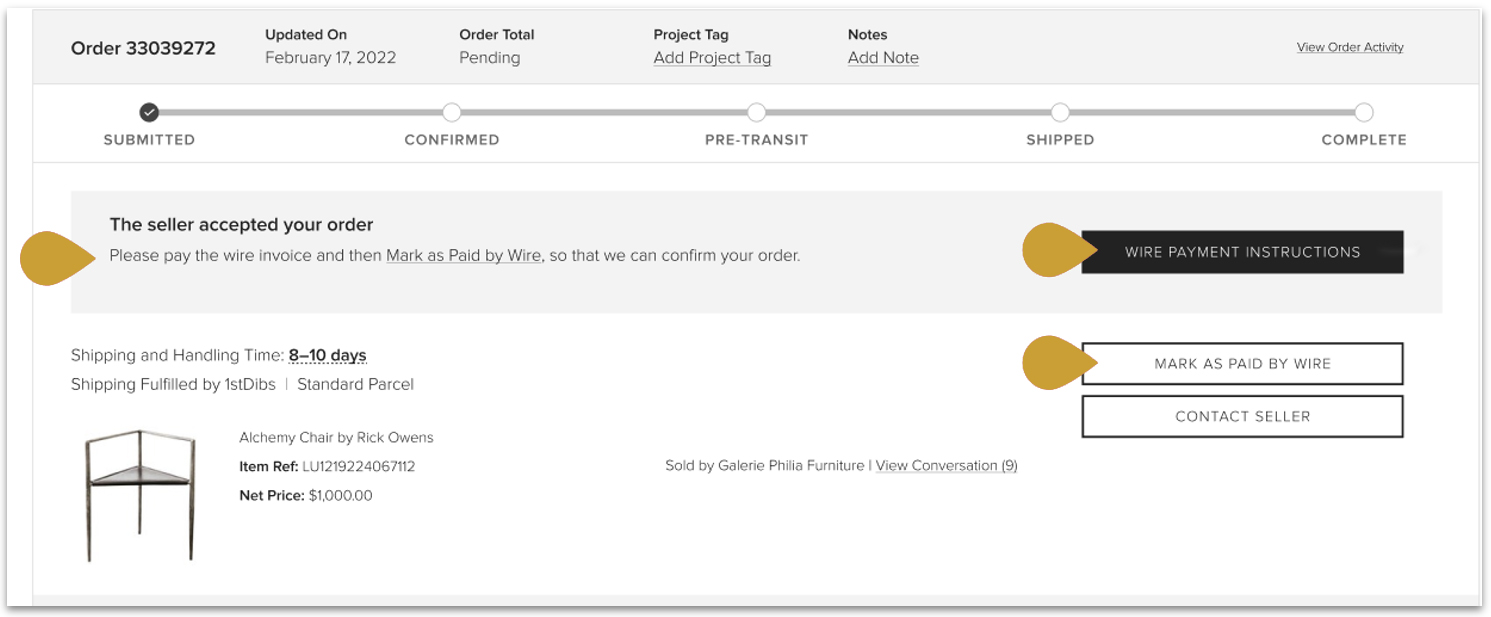 The "MARK AS PAID BY WIRE" opens a screen to enter the date of payment, amount, and to attach a receipt.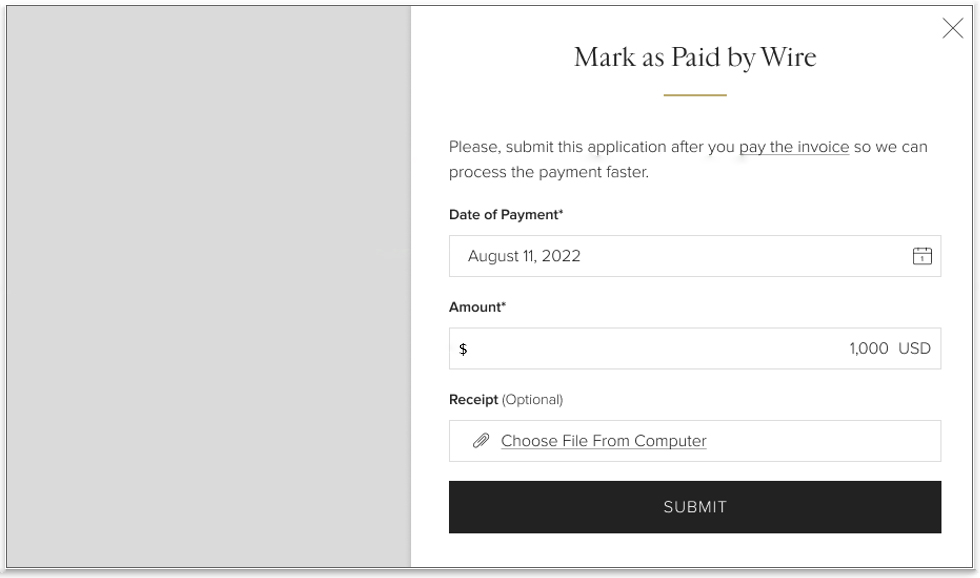 You will receive this pop-up menu when you submit "Mark as Paid by Wire."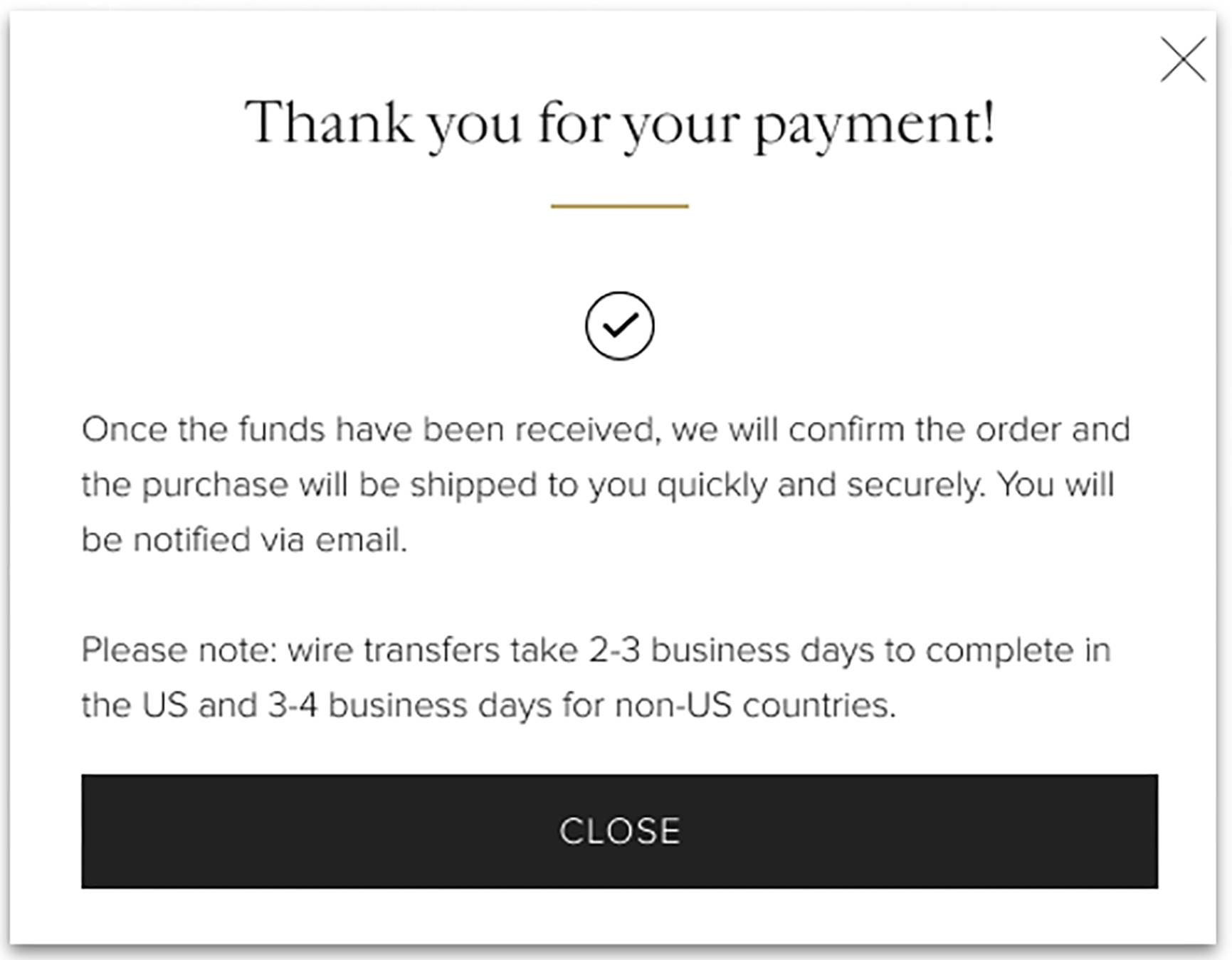 "Payment in Process" will appear on the Order Page after you've marked paid.
*Please note, wire transfers can take to 3-5 business days to receive. Once payment has been received, you will be notified that your order has been confirmed.