How to Find a Seller or Maker

You can easily search for a seller or maker by using our Seller Directory, which is linked to from the bottom of every page. You can browse the directory, or if you know the name of the seller or maker, enter the name in the search bar and click to go directly to their storefront. From there you can explore their items and contact them via phone or direct message.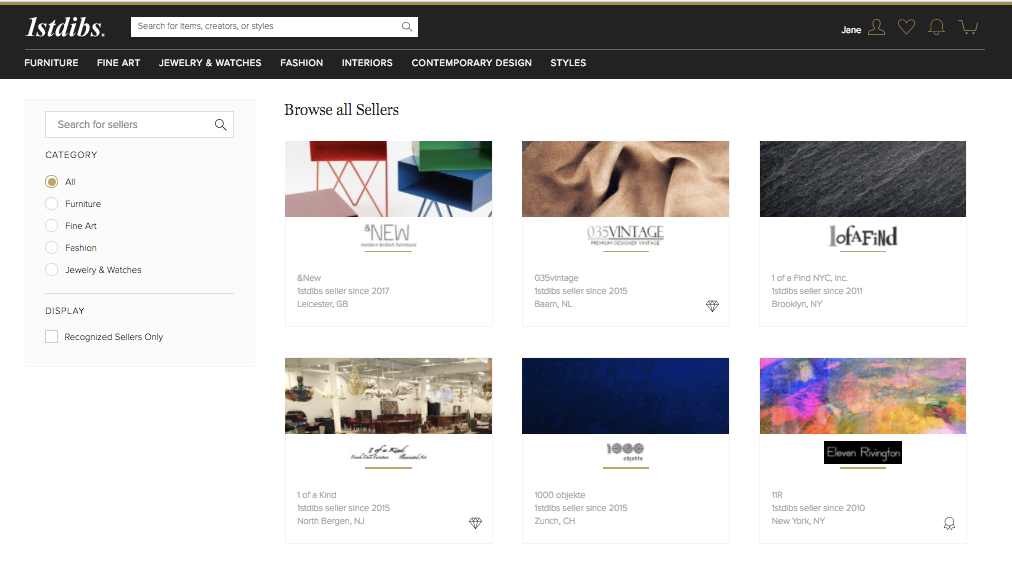 Learn more about how to Contact a Seller or a Gallery.