We make it easy to reach out to the seller or gallery and provide a variety of ways in which to contact them.

How Do I Reach Out?
You can call a seller or send a message.
Click Ask the Seller, which you'll see on the right side of an item details page. A pop-up window will appear, where you'll be able to write a message to the seller and you will be notified via email when they respond. All your messages can be found in the Inbox section of your account.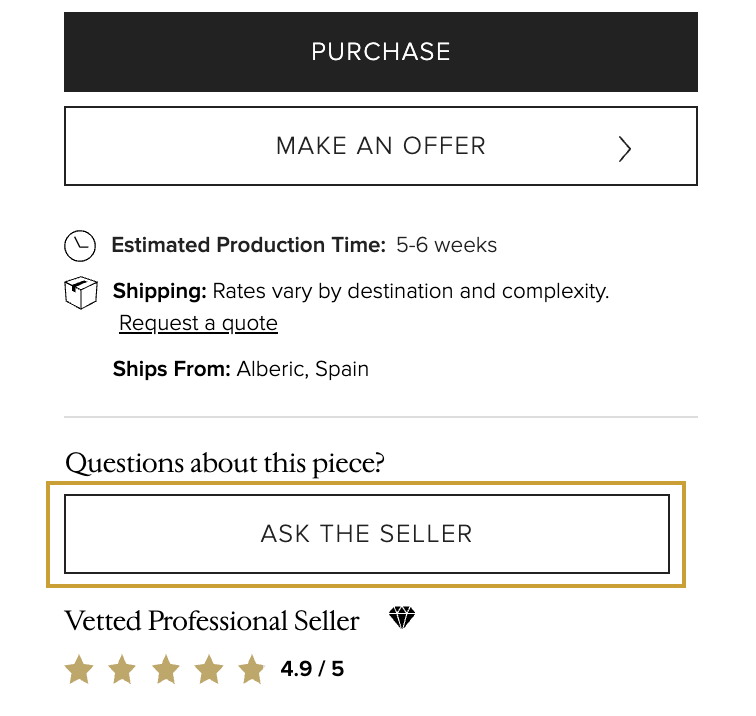 When you scroll down to the bottom of an item details page, you will see a section, About the Seller. You can initiate a call by clicking Call seller through 1stDibs and will also have the option to send a message via the message box.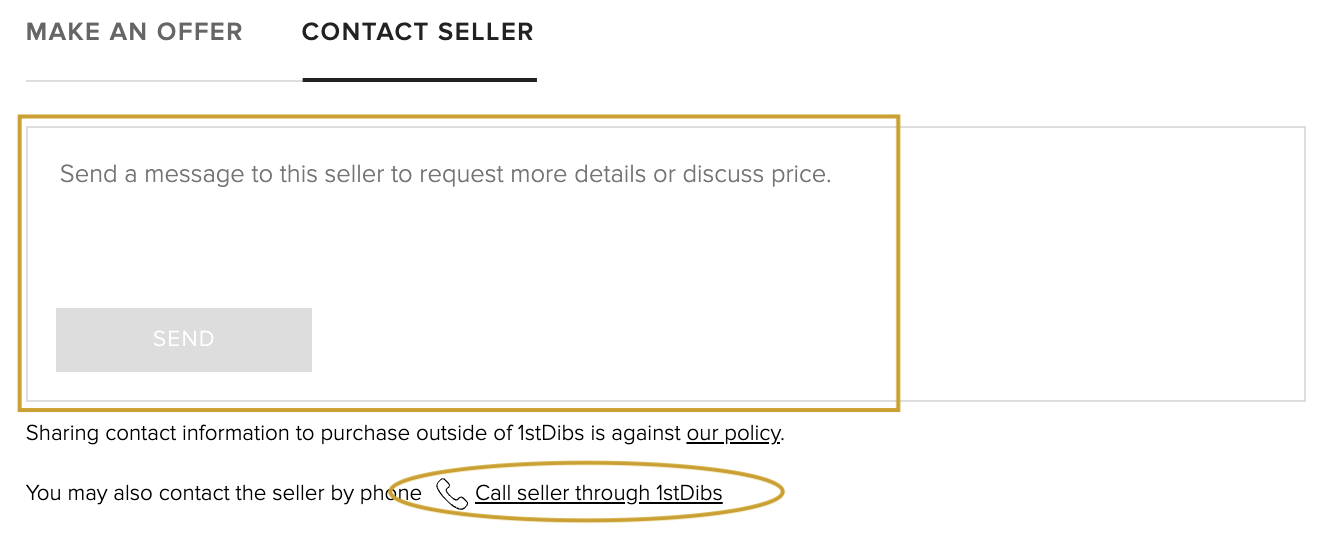 Once you have sent the message, learn how to find the response, and reply.
Here is a link to learn more: Managing Your Messages.

Trying to find a specific seller or gallery?
Here is a link to learn more: Finding a Seller or Maker.